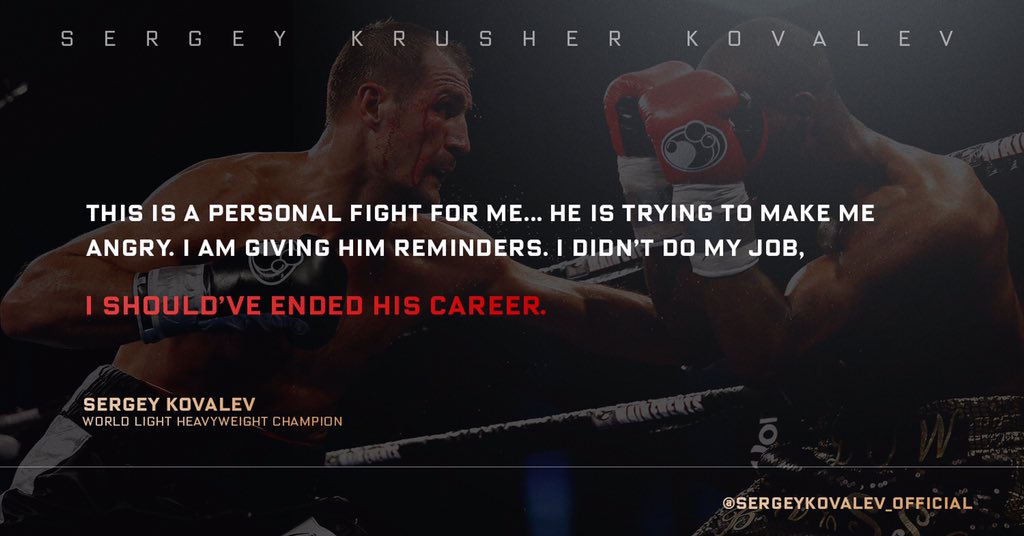 On January 30 light heavyweights Jean Pascal and Sergey Kovalev will face off once again in Montreal.
Kovalev-Pascal II Will Be a Rerun with Coach Roach an Up-Close Spectator
BY Frank Lotierzo ON January 29, 2016
Photo by Herb Whyne
If you saw the first meeting between WBA/IBF/WBO light heavyweight title holder Sergey Kovalev 28-0-1 (25) and former WBC title holder Jean Pascal 30-3-1 (17), Kovalev clearly controlled five of the seven rounds before stopping Pascal in the eighth.
When Kovalev, 31, and Pascal, 33, meet in a rematch Saturday night at the Bell Centre in Montreal, Pascal will have completed eight weeks of intense training and preparation under new trainer Freddie Roach.
Once Kovalev hits Pascal good he'll suddenly remember how things were the first time they fought and survival will overrule Roach's instructions and fight plan.
https://youtu.be/l_fRcpOFB4o
Link:
http://www.thesweetscience.com/news/articles-frontpage/21969-kovalev-pascal-ii-will-be-a-rerun-with-coach-roach-an-up-close-spectator