Although the article was not about the heavyweight division, it included this great picture of the brothers who have dominated the big boy class for years now. It was hard to resist posting this such a brotherly pose by these two great athletes. Vitali looks bigger although they get reported in the 'tale of the tape' as being the same height...
.....................................
In past years, the heavyweight division was the one that everyone cared about. From Muhammad Ali and Joe Frazier in the 1970s to Mike Tyson and Evander Holyfield in the 1990s, people wanted to see who was the heavyweight champ.
At this point, however, the top two boxers in the division are Wladimir and Vitali Klitschko, and they refuse to fight each other. With no other contenders even close, the entire division has been a wasteland.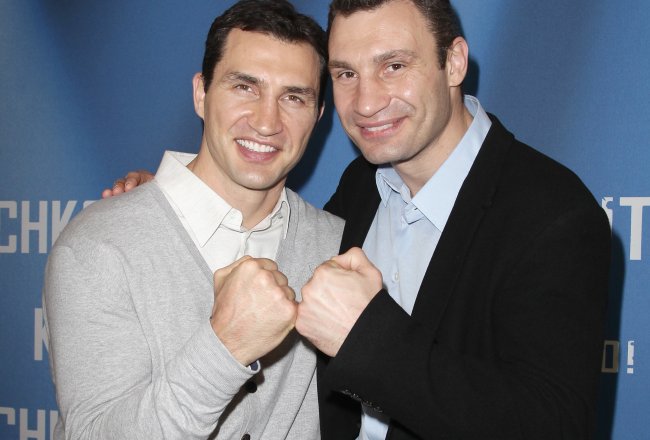 Andreas Rentz/Getty Images
Pacquiao vs. Marquez: Rematch Indicative of Boxing's Fading Relevance | Bleacher Report