This fight will go down as one of the great fights of all time because both fighters are in the top fighters of all time category. Martques has chased Pacquiao in 5 weight classes looking for the win he deserved in the the previous 3 fights... They may fight again according to Bob Arum and after such an exciting fight, why not? The physical toll they have taken on each other may rival any of the great rivalries like Ali-Frazier.
...
.........................................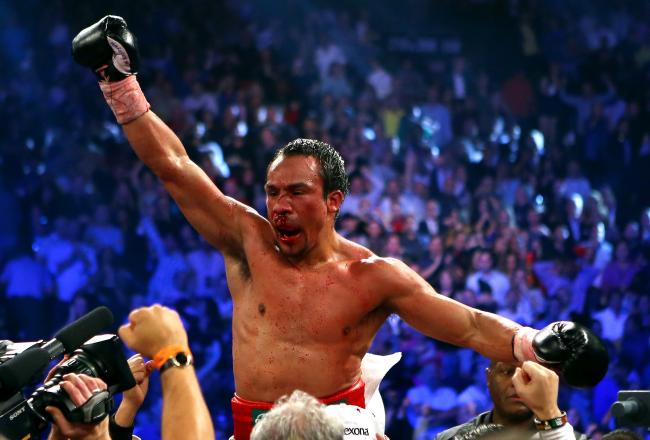 Juan Manuel Marquez finally got a victory over Manny Pacquiao.
Al Bello/Getty Images
Photo by AP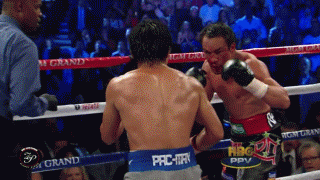 LAS VEGAS — Juan Manuel Marquez knocked Manny Pacquiao out cold with a vicious right hand at the end of the sixth round last night, putting a ferocious end to the fourth fight between the two boxers.
Pacquiao had been down in the third round but knocked Marquez down in the fifth and the two were exchanging heavy blows in the sixth round before Marquez threw a
right hand that flattened Pacquiao face down on the canvas at 2:59 of the sixth round.
The referee waved the fight to an end as Marquez celebrated and the sold-out crowd at the MGM erupted.
Pacquiao was down for about two minutes before his handlers managed to get him up.
Pacquiao was expected to make more than $20 million by the time the pay-per-view receipts are totaled, while promoter Bob Arum said Marquez could make as much as $6 million.
All three fights — Pacquiao won the last two — were so close they could have gone either way. And had they gone the other way, boxing history may have changed.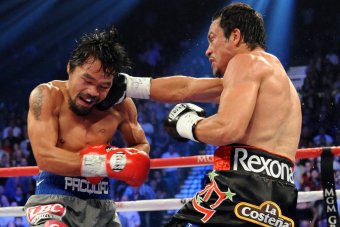 USA TODAY Sports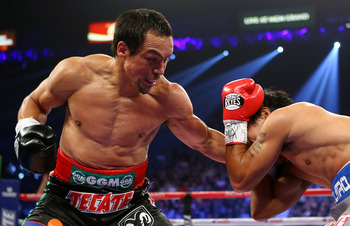 Al Bello/Getty Images
Al Bello/Getty Images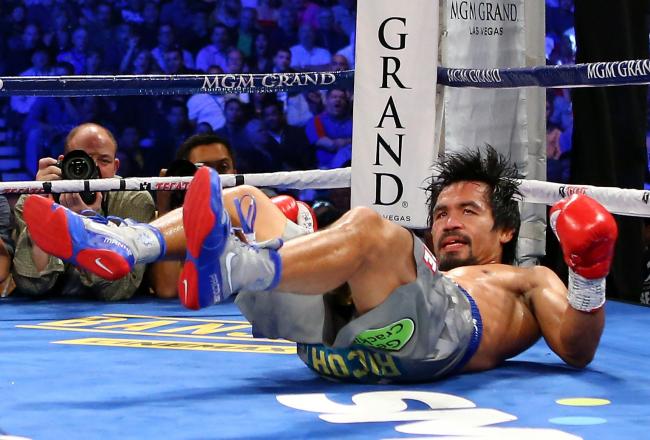 Al Bello/Getty Images
Manny Pacquiao took a vicious punch to the head that ended his fight with Juan Manuel Marquez in the sixth round and
the Filipino fighter underwent tests to determine the damage inflicted by the knockout blow.
Source:
Marquez stuns Pacquiao in sixth - BostonHerald.com
http://www.bostonherald.com/sports/other_sports/boxing/view/20221209marquez_earns_his_moment_floors_pacquiao/